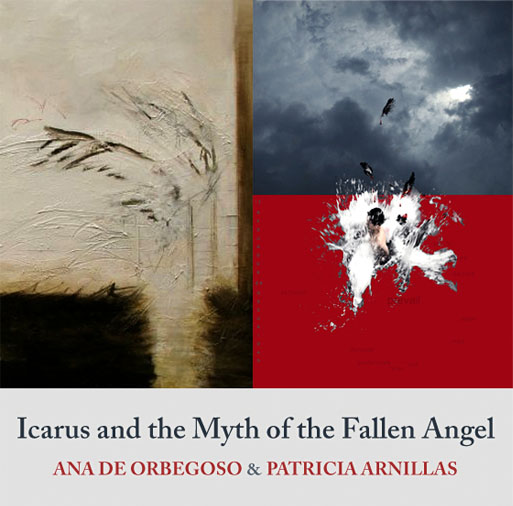 Opening Reception :

Monday Mar. 11th, 5 ~ 7pm




Exhibition Date :

Mar. 11th ~ Apr. 4th, 2013




Gallery Place :

Georgian Court Art Gallery Arts Department




900 Lakewood Ave,Lakewood, NJ 08701




Phone : 800 - 458 - 8422




* The gallery is inside the Georgian Court University.



What started as a collaboration between the artists Ana De Orbegoso and Patricia Arnillas, has expanded through the participation of dancer and choreographer Silvana Cardell and her students from The Georgian Court University dance department.

"Icarus and the Fallen Angel"

The work revives a collaboration between two Peruvian American artists, painter Patricia Arnillas and photographer Ana De Orbegoso, who were first inspired by one another's work more than twenty years ago in New Your City.

"This project is a visual exploration of the eternal struggle between the tragic human drive to reach the unattainable, and the equally vital need to achieve balance."

The exhibit consists of paintings, photography and video installations featuring GCU Dance majors performing in the opening – video installation. Presentation of a new video installation collaboration between P.Arnillas. A. De Orbegoso and Silvana Cardell featuring GCU dance guest artist Bethany Formica.